EuroSafe Imaging celebrates 5th anniversary at ECR 2019
EuroSafe Imaging was launched at the European Congress of Radiology (ECR) 2014 to address challenges of radiation protection with the mission to support quality and safety in medical imaging across Europe.
Looking back, five years of hard work and continuous efforts to put medical radiation protection on top of the agenda of stakeholders, not only across Europe but worldwide, has paid off. EuroSafe Imaging has grown tremendously over the past five years, setting the foundation for a holistic, inclusive approach for strengthening and promoting higher standards in quality and safety for patients and professionals in medical imaging.
The great success of this initiative was celebrated at the first congress day of the ECR 2019. Dedicated EuroSafe Imaging members, partners and numerous Friends of EuroSafe Imaging gathered together to celebrate five years of success in medical radiation protection.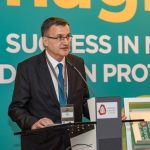 Prof. Boris Brkljacic, President of the European Society of Radiology (ESR), congratulated EuroSafe Imaging for its success in  promoting quality and safety in medical imaging, highlighting the fact that EuroSafe Imaging has become the ESR's flagship initiative in medical radiation protection. He particularly thanked EuroSafe Imaging for "successfully demonstrating that a multidisciplinary approach is the right way to raise awareness of the importance of quality and safety and improving practice, thus inspiring the creation of quality and safety campaigns across the globe."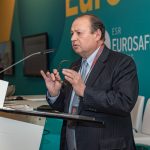 Prof. Guy Frija, Chair of the EuroSafe Imaging Steering Committee since 2014, seized the opportunity to express his gratitude to all members and partners of EuroSafe Imaging around the globe, who have contributed substantially to the amazing success of the campaign. To highlight EuroSafe Imaging's greatest achievements over the past five years, he stated that the initiative has not only grown tremendously with over 51,500 'Friends of EuroSafe', and more than 100 'Stars of EuroSafe', becoming a role model for many other "Safe" campaigns worldwide, but has also notably expanded its contributions to the past European Congresses of Radiology (ECR) becoming in particular a "major player at ECR" with more than 400 poster submissions and around 40 sessions related to EuroSafe Imaging.
"Despite imminent changes in healthcare", Prof. Frija concluded, "I am optimistic and confident that we will celebrate the 10th anniversary of EuroSafe Imaging with the same enthusiasm!"
The audience applauded EuroSafe Imaging's success and several attendees encouraged the campaign to keep up the good work in promoting and supporting medical radiation protection around the globe. The EuroSafe Imaging campaign was praised as extremely timely and of crucial importance for improving quality and safety in medical imaging.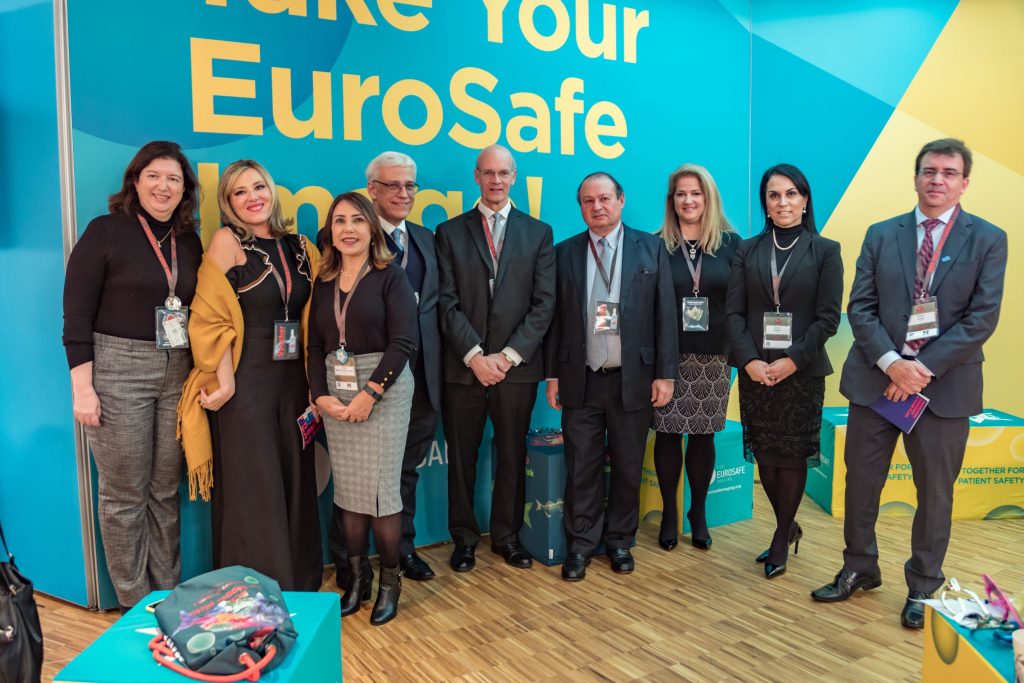 ESR's EuroSafe Imaging campaign celebrates five years of medical radiation protection.Prof. Guy Frija (fourth from the right), Chair of the EuroSafe Imaging Steering Committee, celebrating with Don Frush (fifth from the right), Chair of Image Gently, and international guests
To get an impression of the celebration, check out the video of the celebration here.