EuroSafe Imaging Stars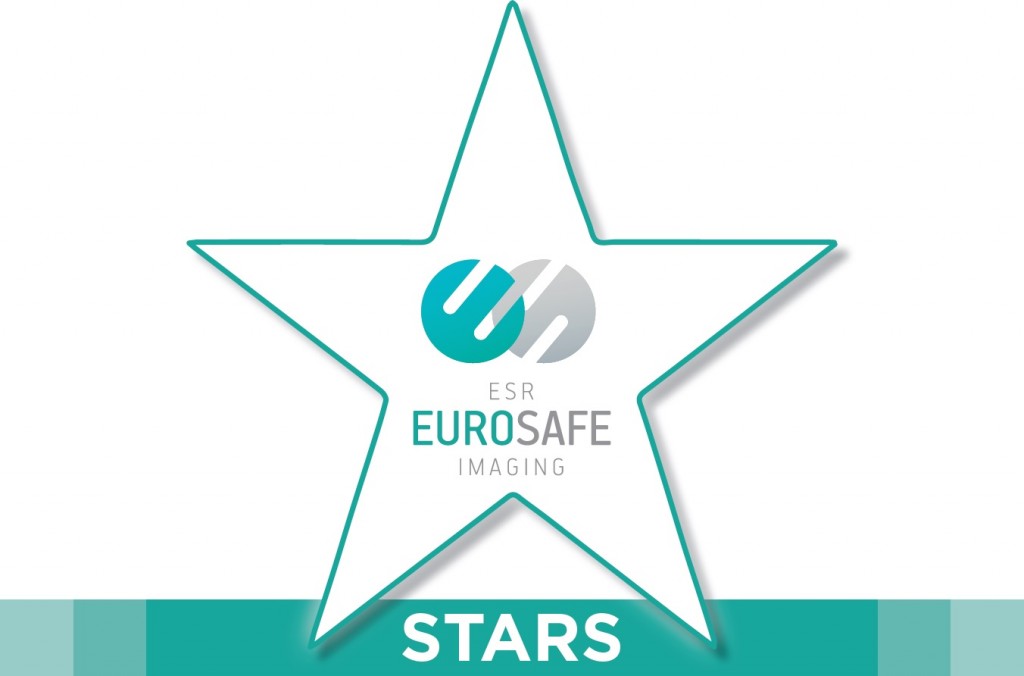 EuroSafe Imaging Stars is an initiative designed to identify and recognise imaging facilities worldwide that embody best practice in radiation protection. By partnering with institutions that are committed to putting the principles advocated and concepts developed by the European Society of Radiology into practice, EuroSafe Imaging aims to bridge the gap from raising awareness and advocacy to impacting the reality of clinical practice.
In this way, the initiative marks an important step forward in implementing the EuroSafe Imaging Call for Action. More than that, these partnerships will allow the ESR to learn and benefit from the experience of participating institutions to make its services and tools even more effective and useful in future.
Imaging departments have two options to become EuroSafe Imaging Stars: being nominated by a national radiology society; or, if the head of the facility is an ESR member in good standing via the online application form.
To help prepare for an application, you can review the application form structure, criteria, and rating system here.
To apply to become a EuroSafe Imaging Star, please complete our online application form.  If you have any questions, please contact info@eurosafeimaging.org.