EuroSafe Imaging Abstract Submission open for ECR 2023!
Posted September, 2022
We are pleased to announce that abstract submission system is now open for the EuroSafe Imaging poster exhibition at ECR 2023. Abstract submissions can cover any of the actions in the EuroSafe Imaging Call for Action 2018. The deadline for submission of poster abstracts is October 25th, 2022.
To submit a poster abstract to the EuroSafe Imaging poster exhibition, you will need to select the preferred presentation format as 'Poster Presentation' AND select 'EuroSafe Imaging' as the Poster Presentation Format. Please be aware that in order for your poster to be displayed, the presenting author will need to be registered for ECR 2023.
Click here for more information and to submit you abstract.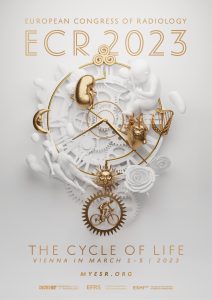 ---